• Our Free Newsletter
• Scrapbooking
• Handcrafted Books
• Photo Crafts




Origami-a-day 2010 desk calendar


Baby's first Scrapbook

Personalize these paper fan place cards

Fill these album favors with favorite photos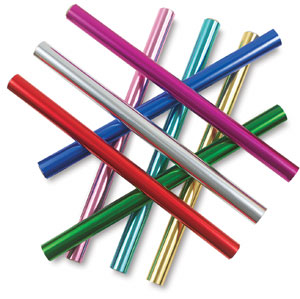 Have fun with this metallic paper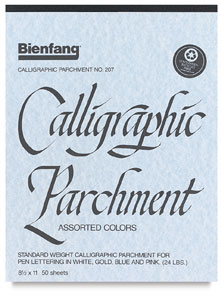 This paper makes fun invitations, hand written letters, or even pen and ink drawings

Store photos and paper in this handsome box or cover a shoe box in left over wallpaper
Paper, scissors and a bit of glue can be the starting point for a wealth of craft options consider any of these for a new and fun crafting option:

Cards
Card Techniques
Great ready to scan graphics for cards
Envelope and Letter Folding
For texture try the Fiskars Wave Paper Crimper
2001 Graceful Envelope Contest Winners
Collage
Cut or tear bits of colorful tissue paper and make a collage - add texture with wrinkled paper, or layers.
Get inspiration from the book, Collage Lost and Found

Collage on Canvas - Graphic intensive

Decoupage
Decoupage is a fun craft for crafters of all ages. Mod Podge is one sealer and glue that can be used for this project. I found some paper mache baskets and cut out pictures. Catalogs, magazines and postage stamps work well or bits of wrapping paper, or even the Sunday comics.
Procedure:
Pick an object to decoupage- whether it may be a paper mache basket or box, a waste basket, a clay pot, an old suitcase, or even a picture frame.
next, select some pictures you can cut up- from an old catalog, or wrapping paper, napkins, or even old stamps. Base coat your object the color of your choice. Once you have all your pictures collected the base color may be evident by the predominant color of the pictures or you may want to choose a color to coordinate with your decor.
While you're waiting for the base coat to dry cut out your pictures. You may want to cut out individual images or cut squares and rectangles the choice is yours. The Mod Podge
is glued onto the back of the picture and glued on the surface. It dries clear so don't worry if it seeps out. After that dries (about 20 minutes) you may apply a thin top coat to act as a sealer.
Tip: Thinner papers work best.
Paper Mosaic - the same principal as tile mosaic but with bits of cut paper decoupaged onto a surface. I cut my own but you can buy them precut from sources such as Roylco Craft Supplies
Jewelry
Paper Beads
Materials:
Decorative Paper
Knitting needle
Glue
Bamboo skewers
Scissors
Ruler
Beading thread: waxed thread (dental floss works great) or fishing line.
Spray Gloss Sealer
Cut paper into trianles about 1/2 inch wide and 12 inches long. Starting at the wide end begin rolling the paper tightly around the knitting needle until you get to about an inch or two from the end. Dab a small bit of glue on the end and continue rolling it. Hold the end down until the glue sets and slide the bead off the needle and onto a bamboo skewer to dry. When they are dry coat them with a gloss sealer. After they are dry remove from the skewers and they are ready to be strung.
Decorative paper to consider: Origami paper, Patterned Papers, Magazines, or Giftwrap.

Florals
Gladiolus
Mexican Paper flower
Origami
Tammy Yee's Origami
Try using the lessons learned for fabric origami

Kids
Coloring Pages to Print Out
Paper Toys
To make a magnetic bookmark let them color, paint, stamp, or embellish card stock and then cut to 11/2 by 51/2 inches. Glue a thin magnet to each end and fold in half.

Paper Mache
Paper mache can be used for masks, fruit, bowls, baskets, jewelry and so many other things.
Bowls are simple to make by using a bowl as a mold - cover it with plastic wrap and petroleum jelly. Apply three to five layers of paper by alternating newspaper and typing paper with wallpaper paste or flour and water. Let the bowl dry well and paint. Papier Mache Paste
one part flour
one part water
a bit of glue
These bowls are embellished with worry dolls

Paper Cutting
Silhouettes - I recently used my digital camera to photograph my grand daughter in profile. I then cut it out and used it as a pattern to cut a black silhouette.
Scherenschnitte
Snowflakes
Polish Gwiazdy

Paper Dolls
The paper dolls you may remember from your childhood can also be used for gift tags, in scrapbooks, on greeting cards, and for puppets. You may even have fun incorporating a scanned photo for the face.
Paper Dolls Links

Piñata
Click here for all your Mexican Pinata needs!
Printables
Free Printable Minis - perfect for dollhouses
Greeting Cards
Christmas Cards
Notecards

Quilling
Colorful Quilling
Order Multi-Color Quilling Paper
Professional Quilling Tool

Colorful examples with tons of Links

Links
Get Your First Canvas on Us. Free 8x10 Canvas Print or $55 off Larger Sizes.
Create-Your-Own Scrapbook Memories 2010 Wall Calendar
Shop Christian Greeting Cards from DaySpring Cards
Family Tree Maker 2009
Printable Templates
The Crafty PC
Paper Cane
Paper templates
Strathmore Artist's Inkjet Papers
Egyptian Papyrus Paper

This leather Prayer Journal is a wonderful way to inspire you.